We have really enjoyed working on these prototype iteration for this Wooden Electric Bicycle Project. The wooden bicycle offers an aesthetic with a touch of nostalgia. The frame is much stronger than one would anticipate. Wood offers just a very small amount of give offering a smoother ride over ridged frame materials such as metal. This E-Bike is made from sapele plywood with some solid wood which is very moisture resistant. If is often used in boat making. Each bike half is one inch thick, cut on our large format gantry CNC. Profiles, pocket cuts for weight relief, internal tubing, steering and seat columns are cut as a mirror image. Once the halves are glued together with a marine epoxy the total thickness of the bike is two inches. Except for a little additional strength is added to the side of the steering column making that two and a half inches. Aluminum tubing runs though the frame for the cables and controller wiring. This model uses a Bafang BBS02 mid drive motors. A 48v Panasonic 13.5 m hour batter in medium power assist mode will run about 40 miles.
View our build progress on sapele electric wooden e-bike prototyping v5.
View our build progress on custom wooden sapele electric bike prototyping v4.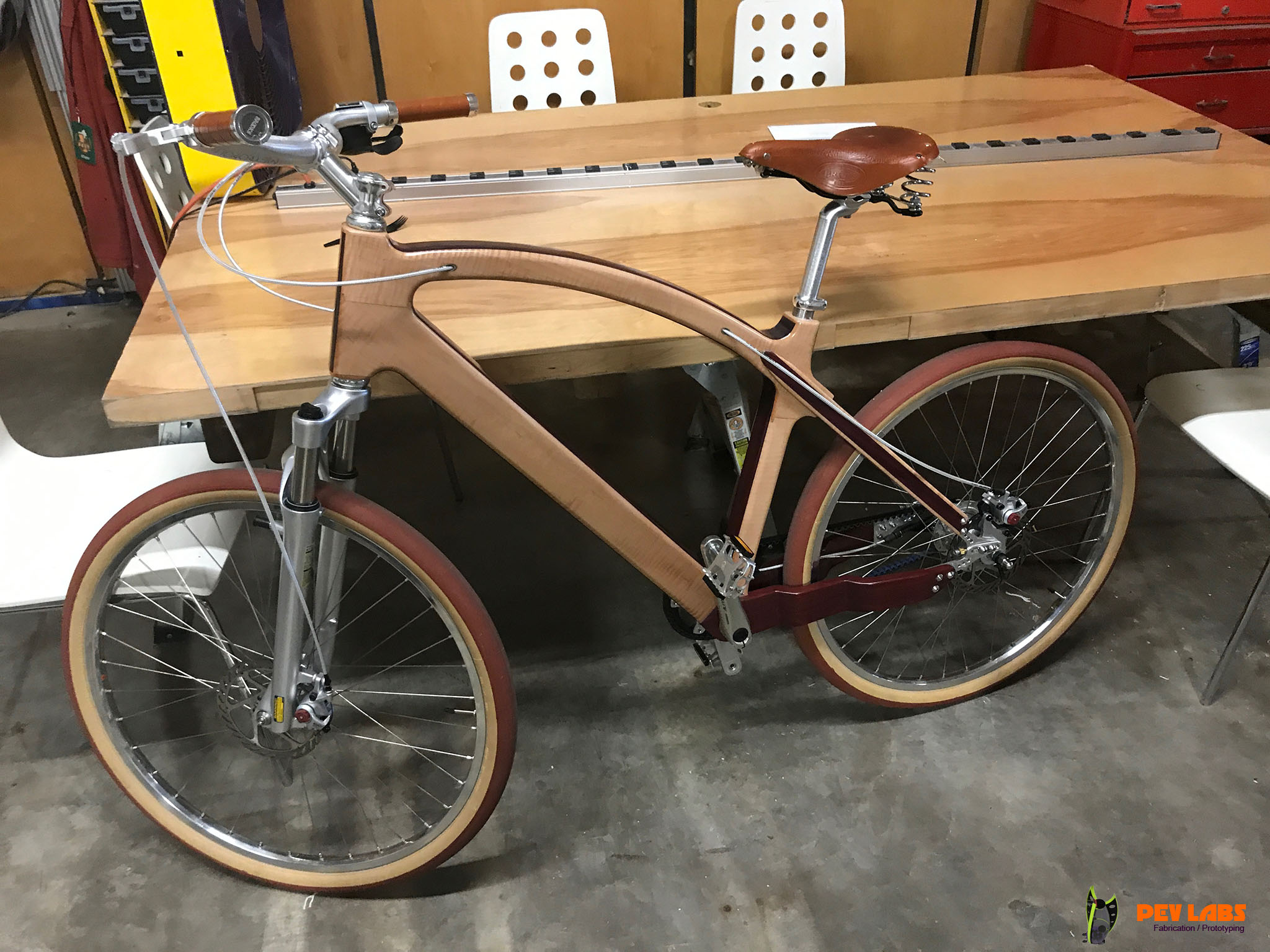 Wooden Bike (Manual)